Janaé's writing is featured in books, magazines, peer reviewed journals and various online publications.
This report examines the budgets of 12 different cities and counties across the country, detailing the misguided and racially discriminatory choices of local officials, who consistently spend more money on police and jails than on supportive services such as education, employment or health.

Janae was a contributing author on behalf of BYP100 in partnership with Center for Popular Democracy and Law for Black Lives, along with over a dozen base-building organizations.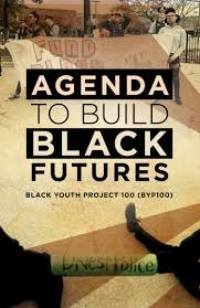 The Agenda to Build Black Futures is a set of economic goals and structural changes that could improve the lives of Black people living in America. We envision a more economically just society that values the lives and well-being of ALL Black people, including women, queer, and transgender folks, the incarcerated and formerly incarcerated as well as those who languish in the bottom 1% of the economic hierarchy. The Agenda to Build Black Futures is a call-to-action for everyone who is committed to Black liberation.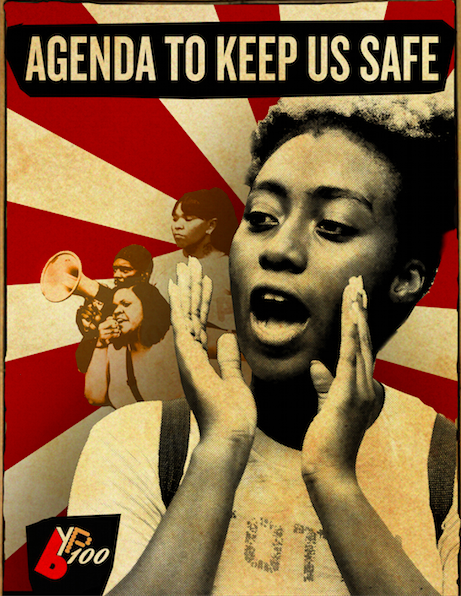 The Agenda to Keep Us Safe is BYP100's first public policy agenda. It emerged out of collective stories and served as a cornerstone in the organization's long-term campaigns to end the criminalization of Black youth.
The Enhanced Transitional Jobs Demonstration (ETJD), funded by the Employment and Training Administration of the U.S. Department of Labor, is testing seven transitional jobs programs that targeted people recently released from prison or unemployed parents who had fallen behind in child support payments. The ETJD programs were "enhanced" in various ways relative to programs studied in the past.
The evaluation uses a random assignment research design. Program group members were given access to the ETJD programs and control group members had access to other services in the community. To date, the evaluation has studied the implementation of the programs and followed the two groups for one year after enrollment.
A Social Impact Bond (SIB) relies on initial financing from private investors to produce outcomes governments value. This report describes the first operational SIB in the United States and the program financed by it, the Adolescent Behavioral Learning Experience (ABLE). ABLE aims to equip adolescents ages 16 to 18 incarcerated in the New York City jail system with the social and emotional skills to help them make better life choices when they leave jail, yielding financial savings to city government by reducing readmissions to Rikers Island. During their time on Rikers adolescents participate in Moral Reconation Therapy, a cognitive behavioral program designed to help offenders reevaluate their choices and enhance their decision-making abilities. Those who leave Rikers before completing the program have the opportunity to resume participation afterward when they return to their communities.